Protect yourself with our complete solar line
SELVERT THERMAL has created Protector Barrier, a new line of sunscreens to keep skin hydrated and protected from UVA rays this summer. It is characterized by a silky, non-greasy and easy to spread texture and by the fact that it is formulated with the revolutionary Full Light Protection technology that protects the skin from a wide spectrum of radiation.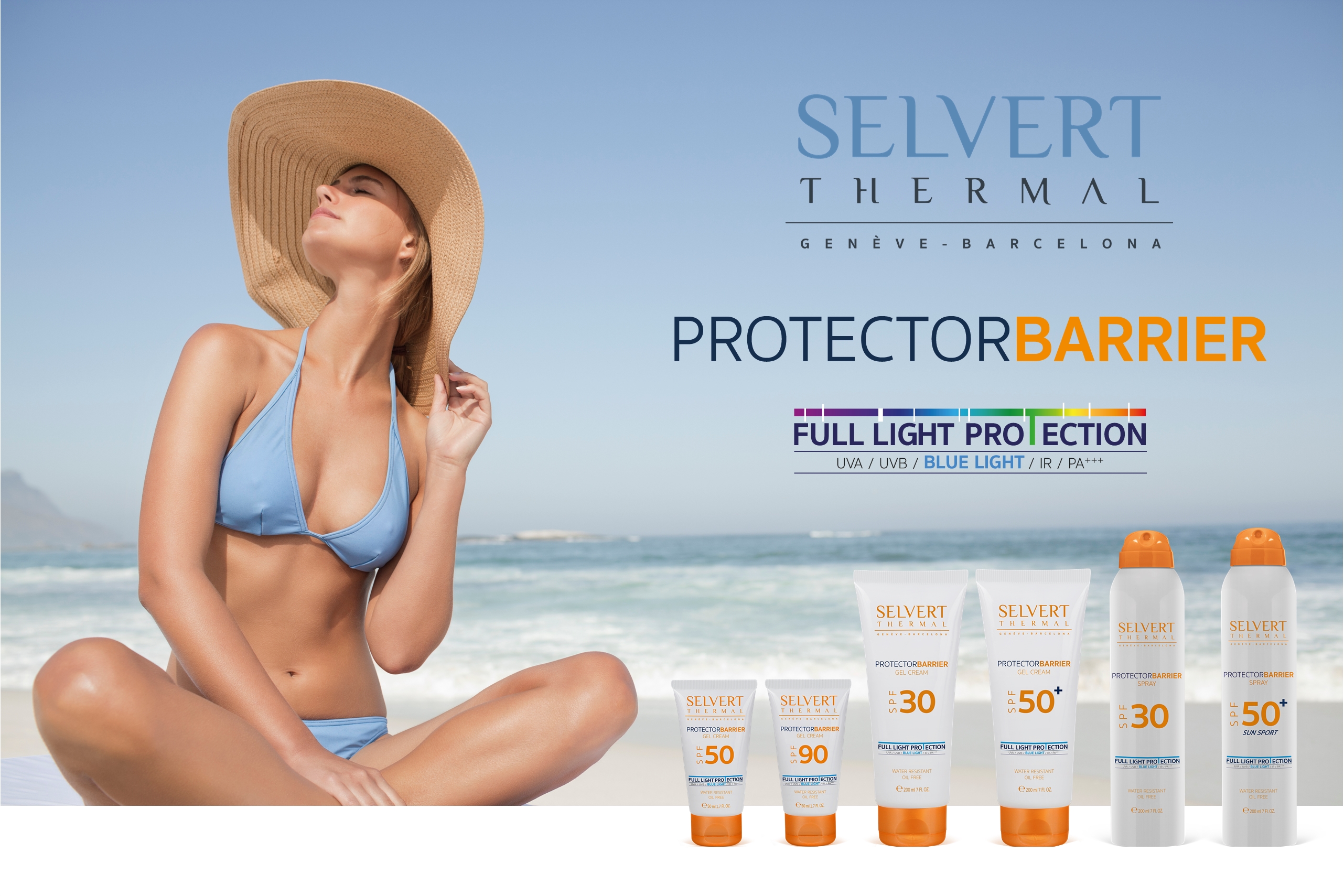 Barrier Cream SPF 50: facial cream that provides excellent protection to the skin against radiation, preventing the appearance of spots and wrinkles.                                                                              
 
Protector Barrier Cream SPF 90+: high protection cream for skin that is reactive to the sun or shows signs of photodermatosis, photosensitivity, pigmentation and/or pregnancy spots and immune disorders.
 
Protector barrier Gel Cream SPF 30: a fluid body emulsion with a silky, non-greasy texture and easy to spread that protects skin from the harmful effects of radiation.       
 
Protector barrier Gel Cream SPF 50: body fluid emulsion with high protection for skin that is intolerant or more reactive to the sun.
 
Protector Barrier Spray SPF 30: refreshing protective spray. Its diffuser system allows for optimal application to any part of the body.
 
Protector Barrier Spray 50 + (Sun Sport): with a light, non-greasy texture, it provides intensive protection for the skin. Likewise, its formulation fixes the product, which makes it perfect for the practice of outdoor sports.
 
With your skin protected… now all you have left to do is enjoy the summer!