Successful events in Italy with Selvert Thermal
In recent months, Selvert Thermal, together with its distributors in Italy, has held six fabulous events to present the latest news to its customers.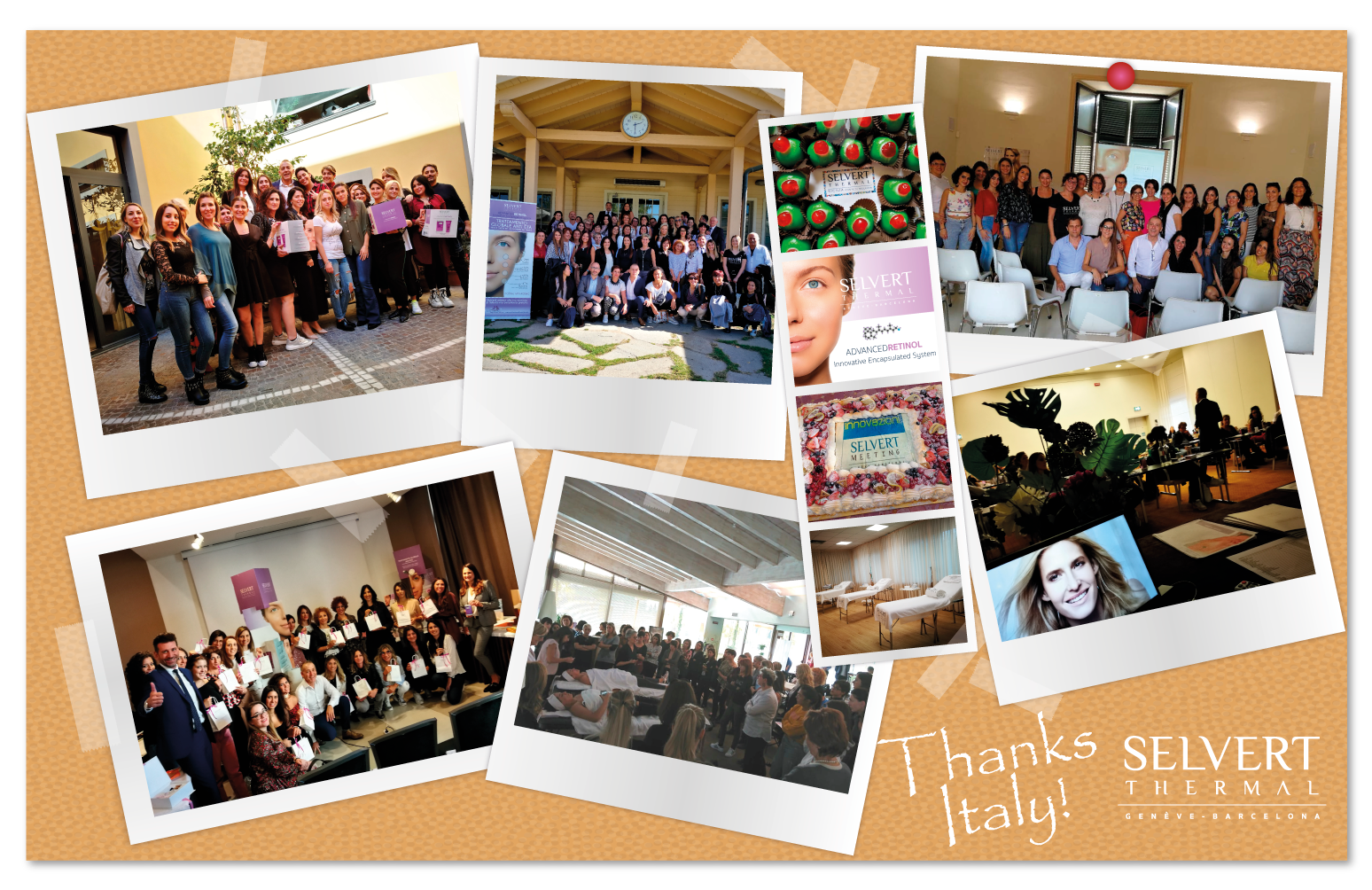 The new Advanced Retinol line and the new products for Christmas were presented by local distributors in the regions of Lombardy and Veneto, Sicily, Puglia, Piemonte, Tuscany and Campania, with an attendance of more than 280 beauticians from all over Italy.
Marco Micheli (Italy Manager) was in charge of representing Selvert Thermal in these events, and our distributors were also present, making this presentation unique and incomparable.
Thanks to all the organizers and attendees for making this an unforgettable experience!