Splendour is our extraordinary anti-ageing line with high redensifying and moisturising effect thanks to powerful formulas that combine the synergies of two cosmetic active ingredients: hyaluronic acid (high, medium and low molecular weight) and vitamin B3. The skin mantains its natural youthfulness, looking smooth and radiant once more. In all its splendour.
CERAMIDES CAPSULES
Ceramides are intercellular lipids, which we lose over time, and therefore reduce the elasticity of our face. These lipids have the function of joining our cells in order to avoid dryness of the tissues.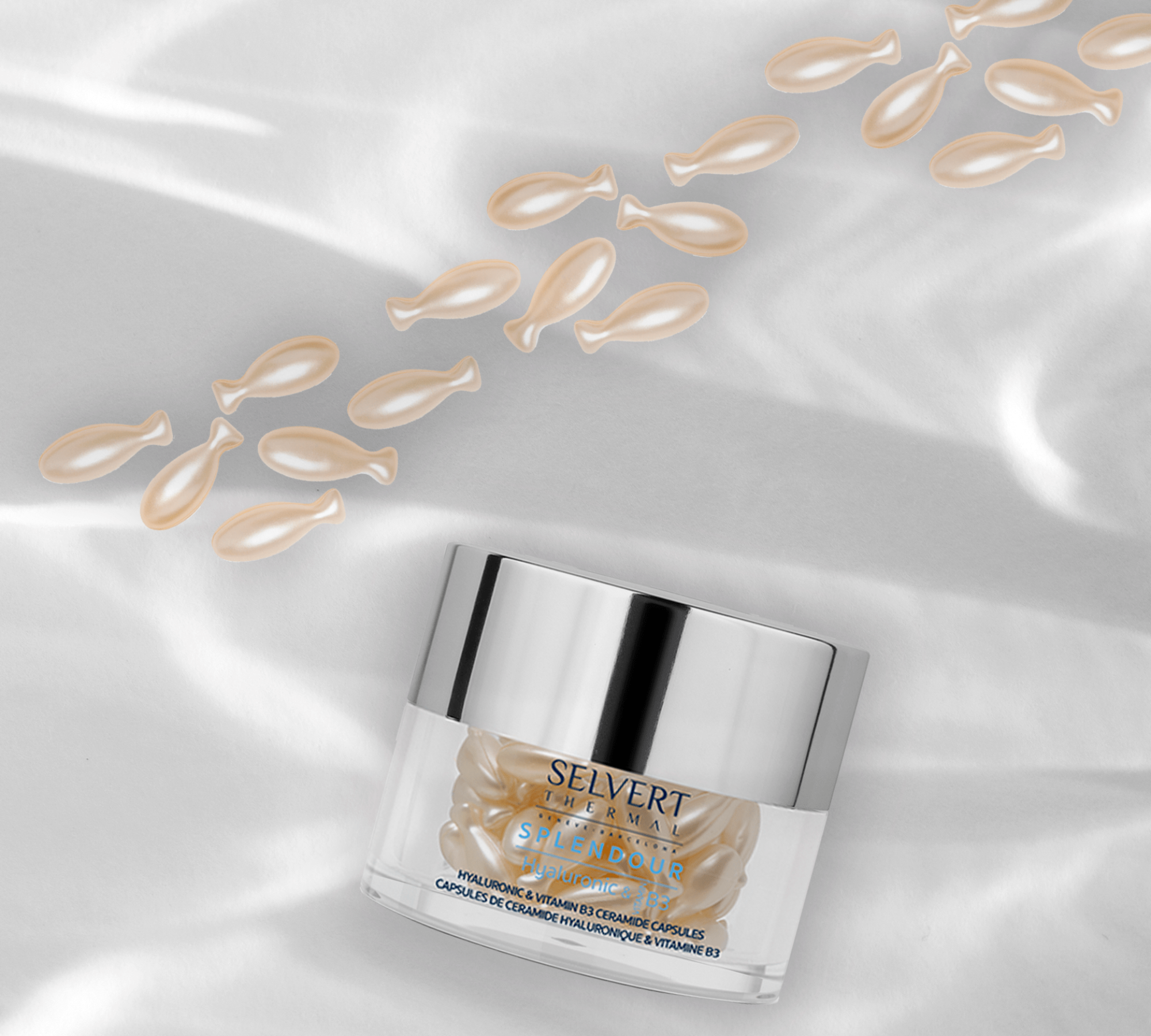 BENEFITS:
Strengthen the skin barrier.
They prevent skin dryness by improving its hydration.
Protects the skin from external aggressions.