Extraordinary anti-ageing line with high redensifying and moisturising effect thanks to powerful formulas that combine the synergies of two cosmetic active ingredients: hyaluronic acid (high, medium and low molecular weight) and vitamin B3. The skin maintains its natural youthfulness, looking smooth and radiant once more. In all its splendour.
FIRMING & HYDRATING HYALURONIC + B3 PROGRAMME
Your skin, redensified, smooth and hydrated thanks to an extraordinary formula combining hyaluronic acid of different molecular weights, and to the broad cosmetic properties of vitamin B3 (Niacinamide).

Your skin will revel in all its splendour from the first session. The main signs of ageing, such as wrinkles and expression lines, fade to give way to firm, soft and smooth skin.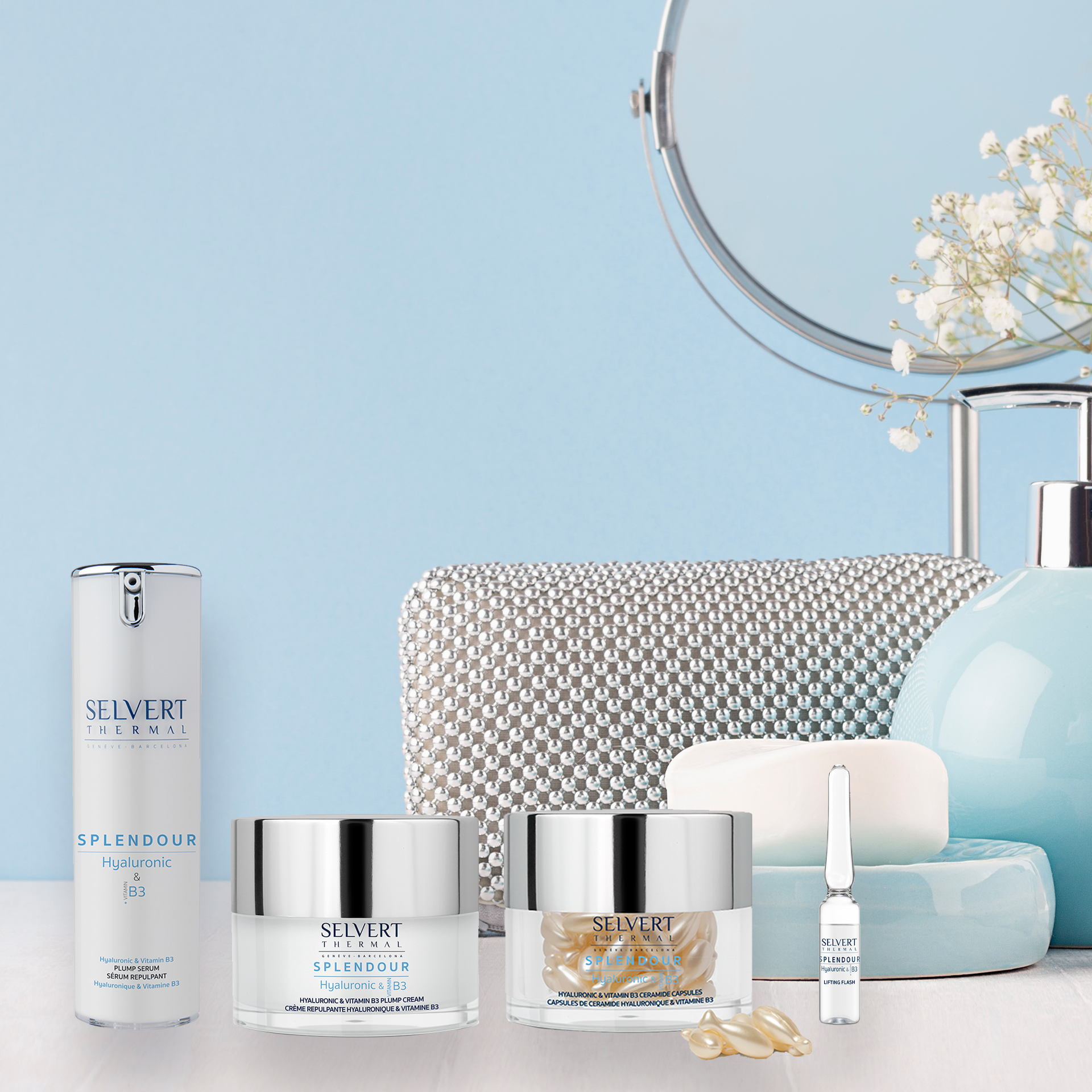 PRODUCTS FOR USE AT HOME
Hyaluronic & Vitamin B3 Plump Cream
Redensifying and hydrating cream which smooths wrinkles and expression lines thanks to its formulation with hyaluronic acid and niacinamide. SPF 15. 
Hyaluronic & Vitamin B3 Plump Serum
Effective serum which provides deep hydration of the skin while helping to redensify it, diffusing wrinkles and expression lines.
Hyaluronic & Vitamin B3 Lifting Flash
Concentrate which provides immediate smoothness, attenuating the signs of ageing and fatigue. The skin of your face is thoroughly rejuvenated.
Hyaluronic & Vitamin B3 Ceramide Capsules. Ultra Concentrate Night Booster
Silky-textured ultraconcentrated night serum that helps the skin appear firmer and better moisturised thanks to the hyaluronic acid, ceramides and niacinamide.
RESULTS IN 4 WEEKS*
94% Reduces my wrinkles and expression lines


96% More hydrated skin

100% Brighter and more radiant skin
*External test: 50 users after 4 weeks of applying Hyaluronic & Vitamin B3 Plump Cream.