Last November 6th, our sales consultants from Calabria (Italy) visited our headquarters in Barcelona as part of a "motivational trip" organised by Selvert Thermal with the aim of strengthening ties with its most outstanding collaborators.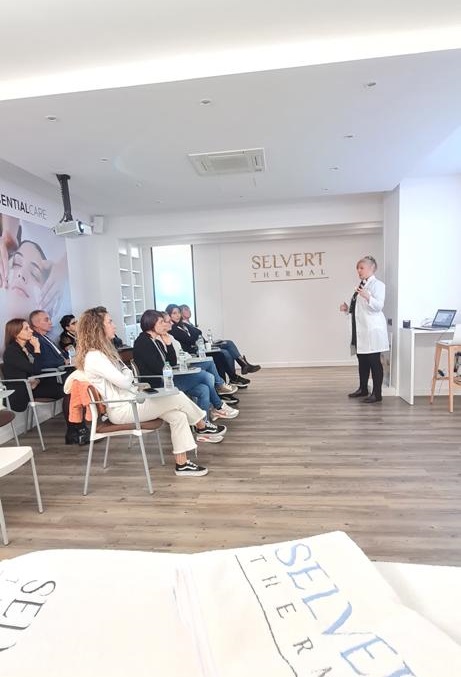 The host for this occasion was our export trainer, Anna Guerrero. To enrich the experience, Anna organised a theoretical-practical workshop focused on our Premium line, Peptide Lift. This line defies ageing with innovative formulas containing the latest generation of peptides, offering an immediate and long-lasting lifting effect.
During the workshop, the visitors participated as models, allowing them to demonstrate the instant results of the treatment. The employees were delighted with the demonstration because they were able to experience first-hand the effectiveness of the Peptide lift line.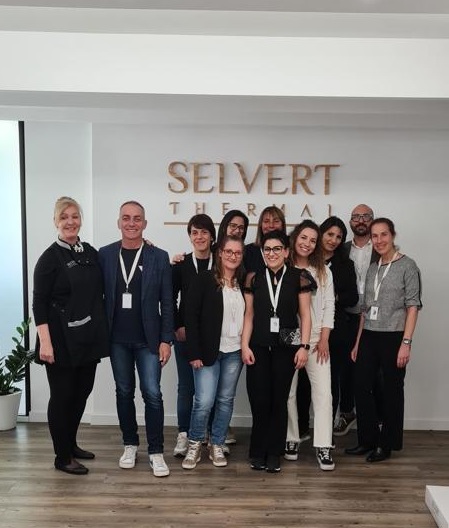 In addition, our Italian employees had the opportunity to visit our factory, where they learned about Selvert Thermal's production processes and received extra information about our products to pass on to their customers.
The day was highly productive and left a positive impression on our employees, who enjoyed the experience very much.
We thank the whole Calabria team for their visit and for sharing a pleasant moment with us.