October with another successful event!
On October 1st in Romania we presented the new products of Selvert Thermal within the successful line Selvert Thermal L'Esprit Dermatologique, based on last generation additives such as the molecule C-60.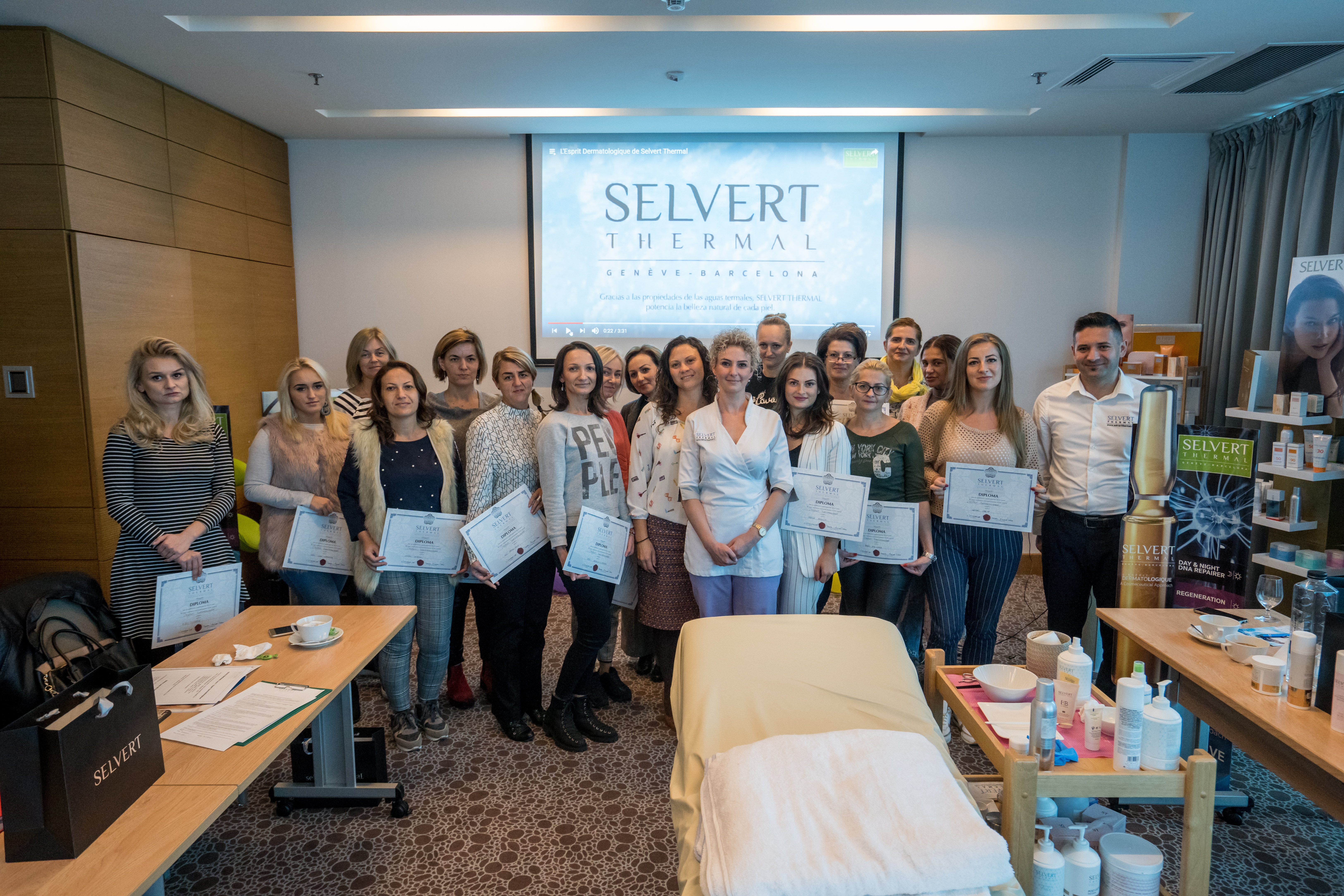 This activity was very well received by the main beauty centers and spas in the country, making this seminar unique and unbeatable.
Thanks to all the organizers and attendees for making this event a total success.