With more than 95% natural ingredients, the new Cell Vitale Osmotic Peel off Mask from Selvert Thermal significantly improve the results of any body treatment in the cabin.
Cell Vitale Osmotic Peel Off Body Firming Programme
Provides intensive firming in those parts of the body that show greater flaccidity, such as buttocks, breasts or arms.
Properties:
Recover firmness (local and generalized).

Fight sagging. Tightening and toning effect.

Recovers the flexibility and elasticity of the skin.

Repairs the appearance of the skin.

Moisturizing and antioxidant effect.
Anti-cellulite Programme
Helps eliminate localized fatty deposits thanks to its formulation in guarana and caffeine. The contour of the female silhouette appears slender and firm again.
Properties:
Reduce cellulite in all its variants.

Reduces fatty deposits.

Reducing and remodeling effect.

Lipolytic action.

Stimulates blood circulation.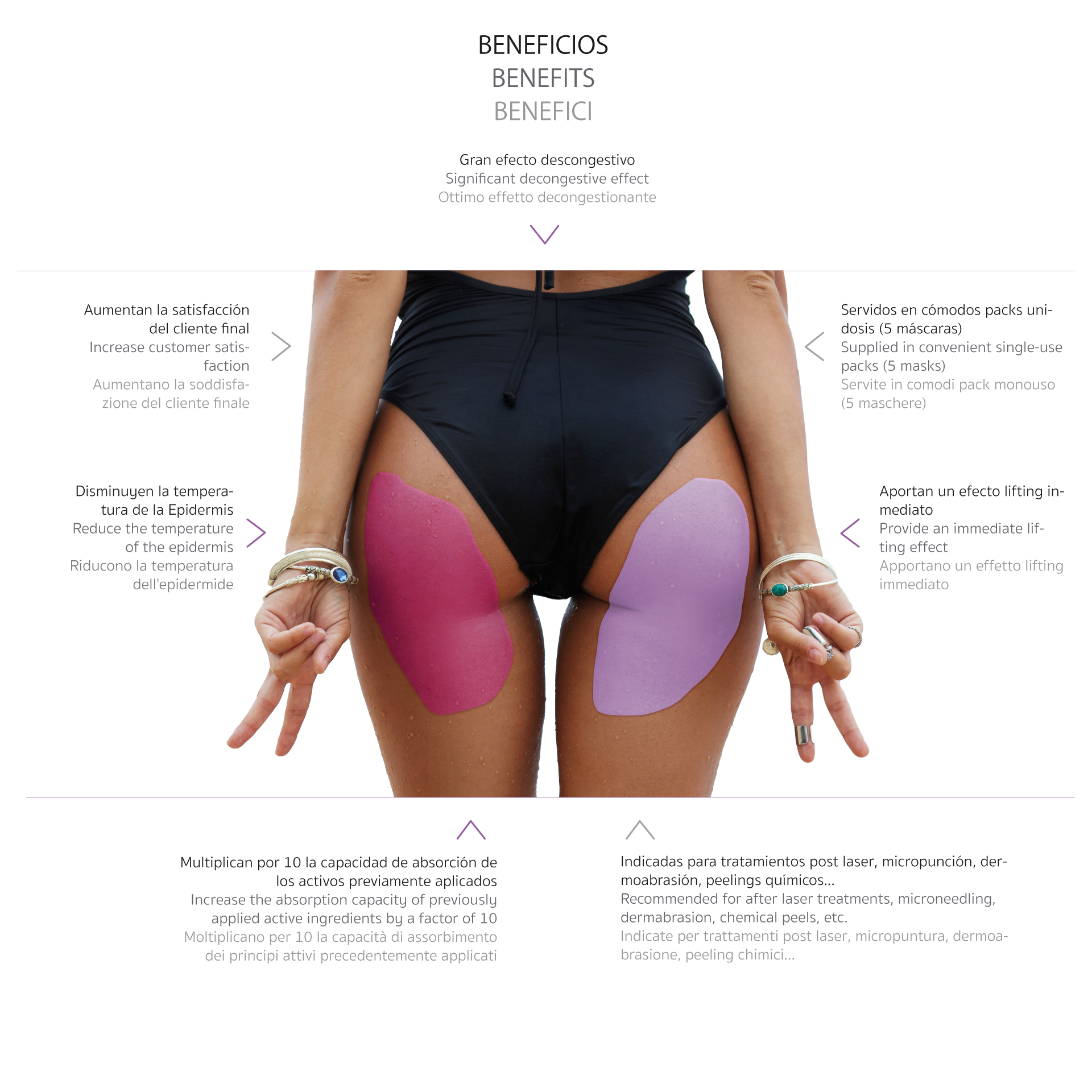 Find the Peel Off Mask that best suits your needs and renew your skin with Selvert Thermal!