Meet the new Selvert Thermal Travel Kits!
Selvert Thermal has created the ideal complement to travel without neglecting your skin. Practical and innovative, the firm's travel kits are perfect to continue with your daily beauty routine.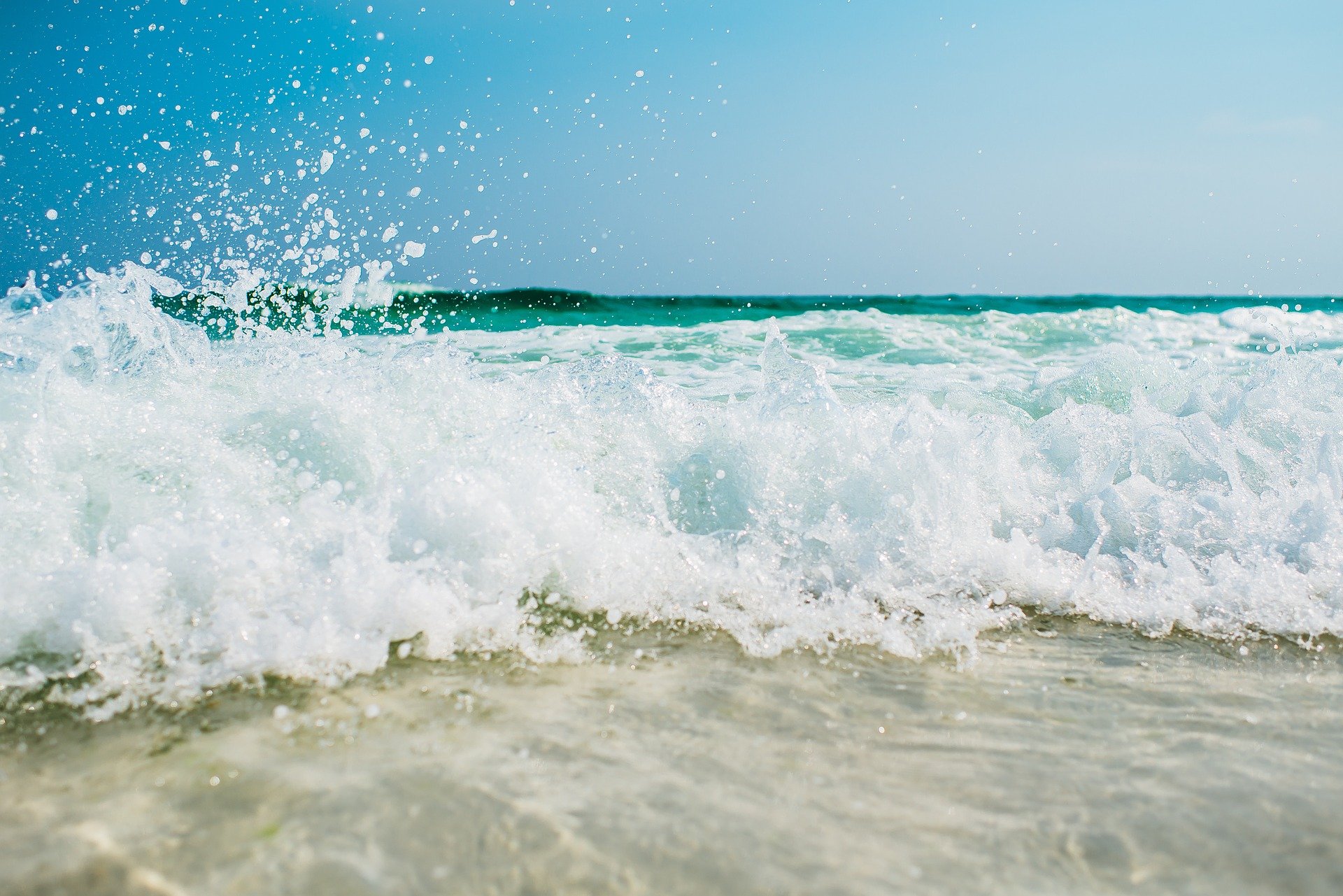 Regeneration Absolut Line. Revive your skin
Integral beauty program designed to achieve an intensive renewal in those mature or more punished skins through formulas rich in snail protein extract and ProNew Complex®.
Gentle Micellar Water: make-up removal water for face, eyes and lips. 50 ml bottle.
Crème Régénératrice: its powerful active ingredients help regenerate the skin, oxygenate it, and promote cell renewal. Tube 30 ml.
Revival Energizer Medium: a pleasantly textured serum that helps diffuse the main signs of skin aging such as wrinkles and sagging. Tube 30 ml.
Gel-Crème Régénérateur pour Contour des yeux: a nourishing gel-cream to treat the delicate skin around the eyes that promotes regeneration, achieving a beautiful, luminous look. Tube: 10 ml.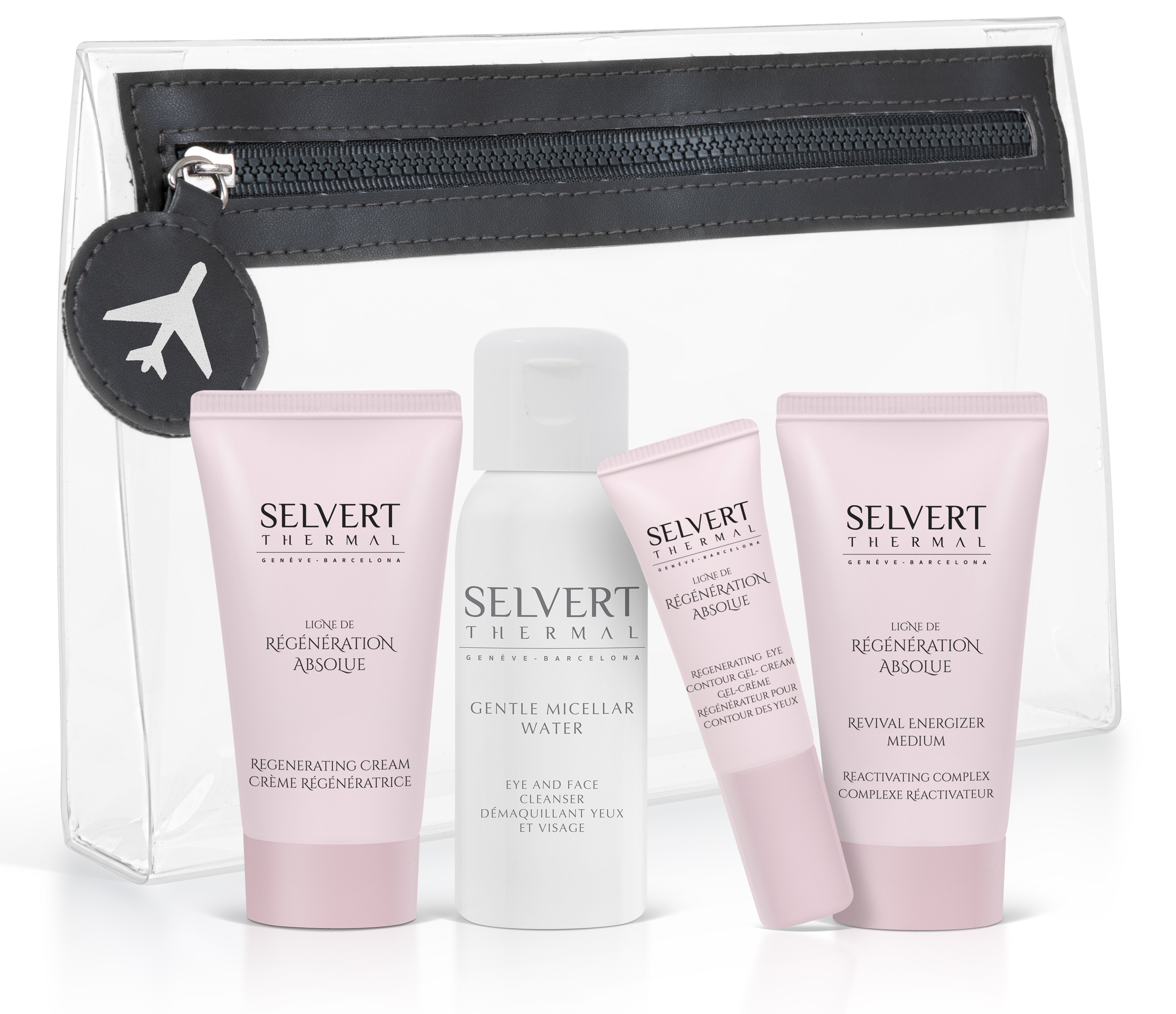 Daily Beauty Care. The essence of cosmetics
Designed for all skin types, even the most sensitive – thanks to biosaccharides – this comprehensive beauty program will provide the necessary protection to fight the signs of premature aging.
Gentle Micellar Water: cleansing water to remove impurities from the face, eyes and lips. 50 ml bottle.
Hidroaction Crème F2: an intermediate-textured moisturizing cream indicated for maintaining optimal moisture levels throughout the day. Tube: 30 ml.
Anti-Ageing Premium Cream + Vitamin C: nourishing, anti-aging cream rich in Vitamin C indicated to prevent skin aging. Tube: 30 ml.
Tender Eye Cream: eye and lip contour cream with anti-aging action that softens the signs of fatigue. Tube: 10 ml.