Are you a skincare lover? We have the perfect gift for you!
Still don't have the perfect gift for that special person or for yourself? Selvert Thermal has 5 exclusive beauty treatments for every skin need.
Each Coffret is meticulously created to suit all skin types. No worries, we got you covered!  Choose the Limited Edition Coffret that best suits you or the person you love most!

The perfect gift for skincare lovers!
Here are the first two options:
To prevent the signs of ageing
1. COFFRET ADVANCED RETINOL –Advanced global revitalising anti-ageing line rich in a complex and revolutionary system of Pure Encapsulated Retinol and Peptides. Includes:
-Global Anti-Ageing Retinol Emulsion: Daily use of this cream helps to smooth fine lines and wrinkles as well as combat the appearance of skin blemishes.
-Global Anti-Ageing Retinol Serum: Formulated with Encapsulated Retinol, this extraordinary serum targets deep wrinkles and fine lines.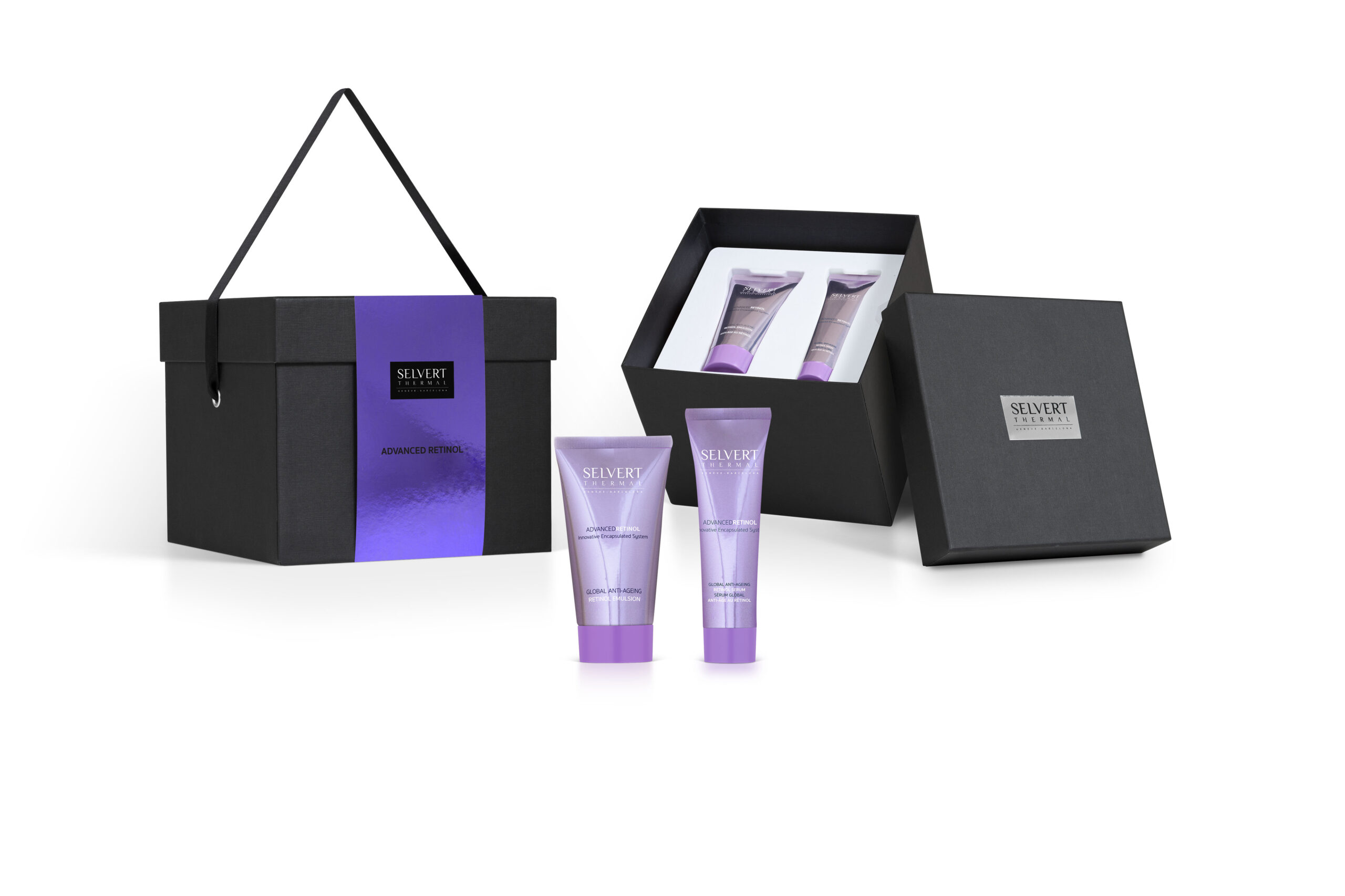 For those who love to shine:
2. Coffret+ PURE VITAMIN C– Effective treatment to protect the skin from free radicals and restore its vitality and radiance. Includes:
-Vitalizing Cream: Moisturising cream for devitalised skin that needs an optimal source of cell renewal. At the same time, it prolongs the skin's youthfulness by protecting it from free radicals.
-Reactivating Serum: A new-generation serum for skin with wrinkles, blemishes or sagging skin that looks radiant and glowing again.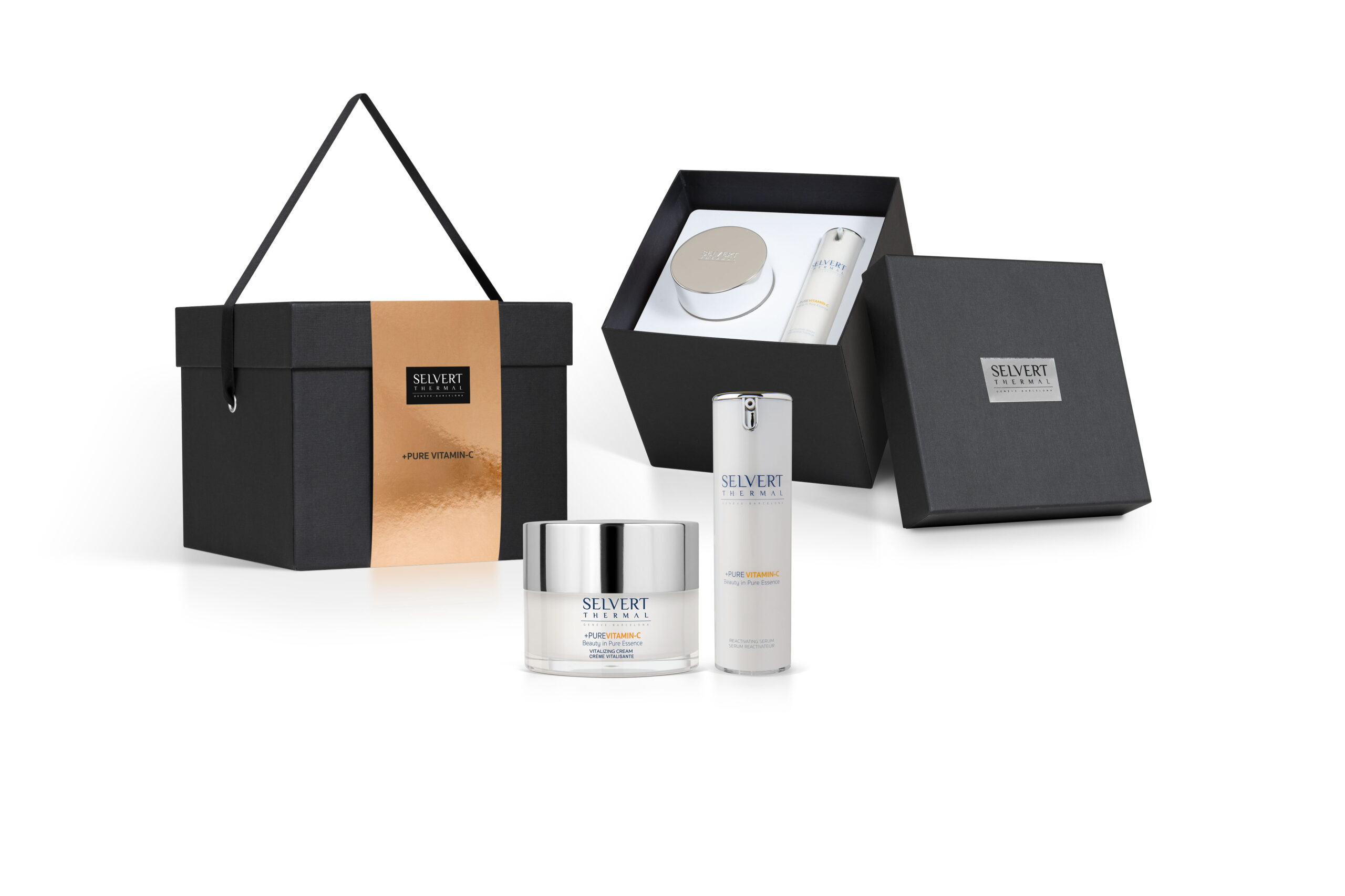 A Christmas full of LOVE GIFTS & BEAUTY with Selvert Thermal!
Make sure you don't miss our next post where we'll reveal the coffrets that are yet to be discovered!