Introducing the new launch of the Cell Vitale Line, Reversive Anti-aging Neck and Decolleté, a luxurious firming and anti-wrinkle cream that provides a tightening and smoothing effect on the skin of the neck and chest
Thanks to its revolutionary formula based on plant stem cells, this cream has the ability to slow down the overall ageing process and stimulates cell regeneration. It restores tone and smoothness to the precious cleavage area.
Moreover, the results are noticeable in a short time. A study carried out in our laboratories confirmed that the neck and chest area looks firmer and smoother after using this cream daily in three weeks.
Finally, this cream not only restores the natural firmness and elasticity of the cleavage, but also increases skin hydration in this area by up to 84%."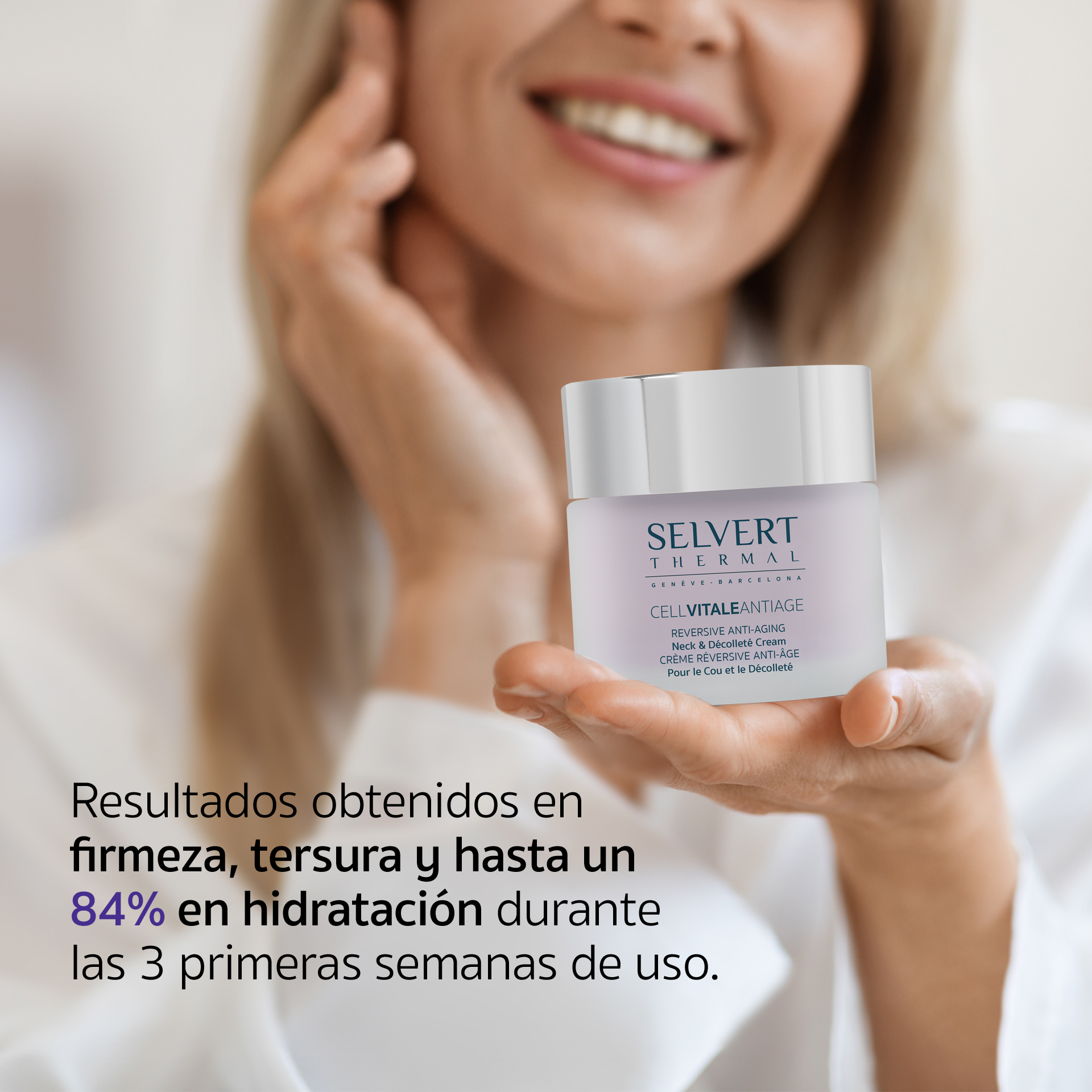 Don't miss the opportunity of experiencing the rejuvenating power of Reversive Anti-aging Neck and Décolleté Cream. Add this cream to your daily skincare routine and embrace a more youthful cleavage area in just few weeks.
Find out more about the line Cell Vitale Anti-ageing in this link: https://www.selvertthermal.com/es/line/cell-vitale-anti-age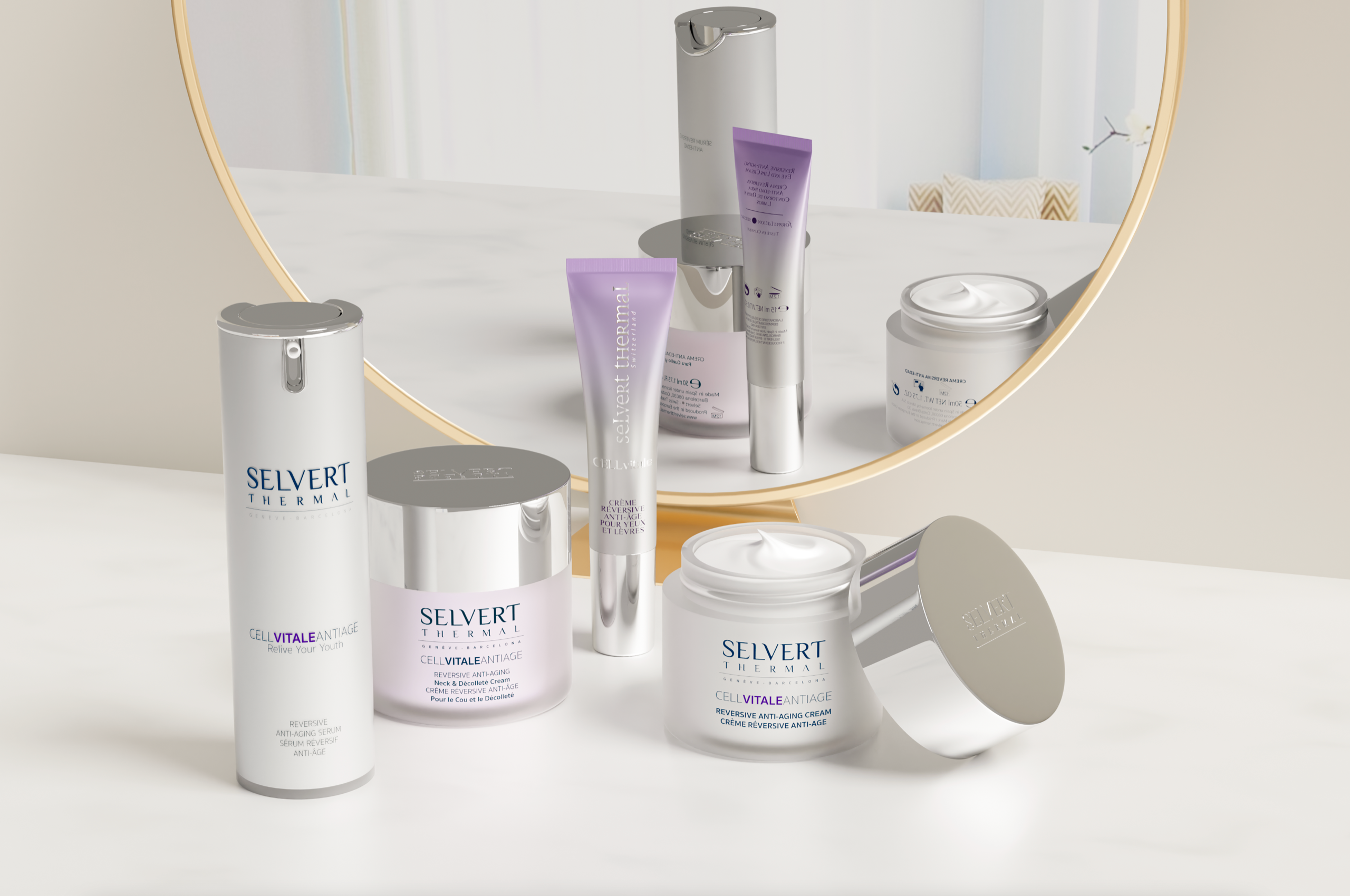 Don't forget to follow us on our Instagram for more content: @selvertthermal