¡Cleanse, Refresh and Revitalize the skin in just 2 steps!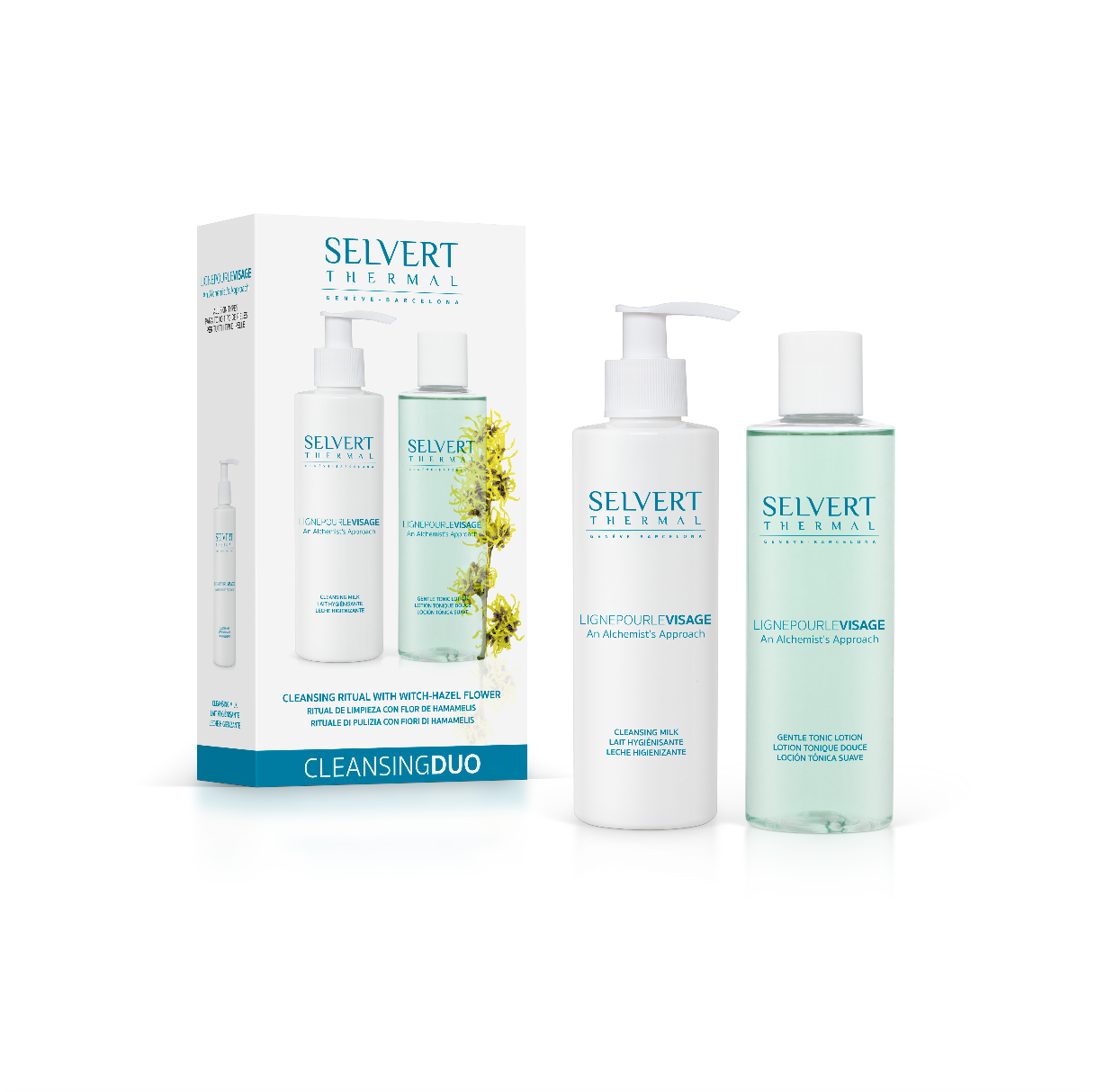 Selvert Thermal offers a new cosmetic cleaning program for daily use and designed for all skin types – even the most sensitive ones – in just two steps:
Cleasing Milk: devoid of aggressive agents in its formulation that allows a thorough cleansing of the skin. 200ml bottle.
Gentle Tonic Lotion: alcohol-free toner with Hamamelis Flower Extract whose extreme softness allows to finish the makeup removal process. 200ml bottle.