Successful presentations in Vietnam
A few days ago there were numerous successful presentations in Vietnam. Specifically, internal trainings were held for the personnel of the Selvert Thermal distributor in the country of the Peptide Lift, Urban Response, DermiumLab, For Men, etc. lines.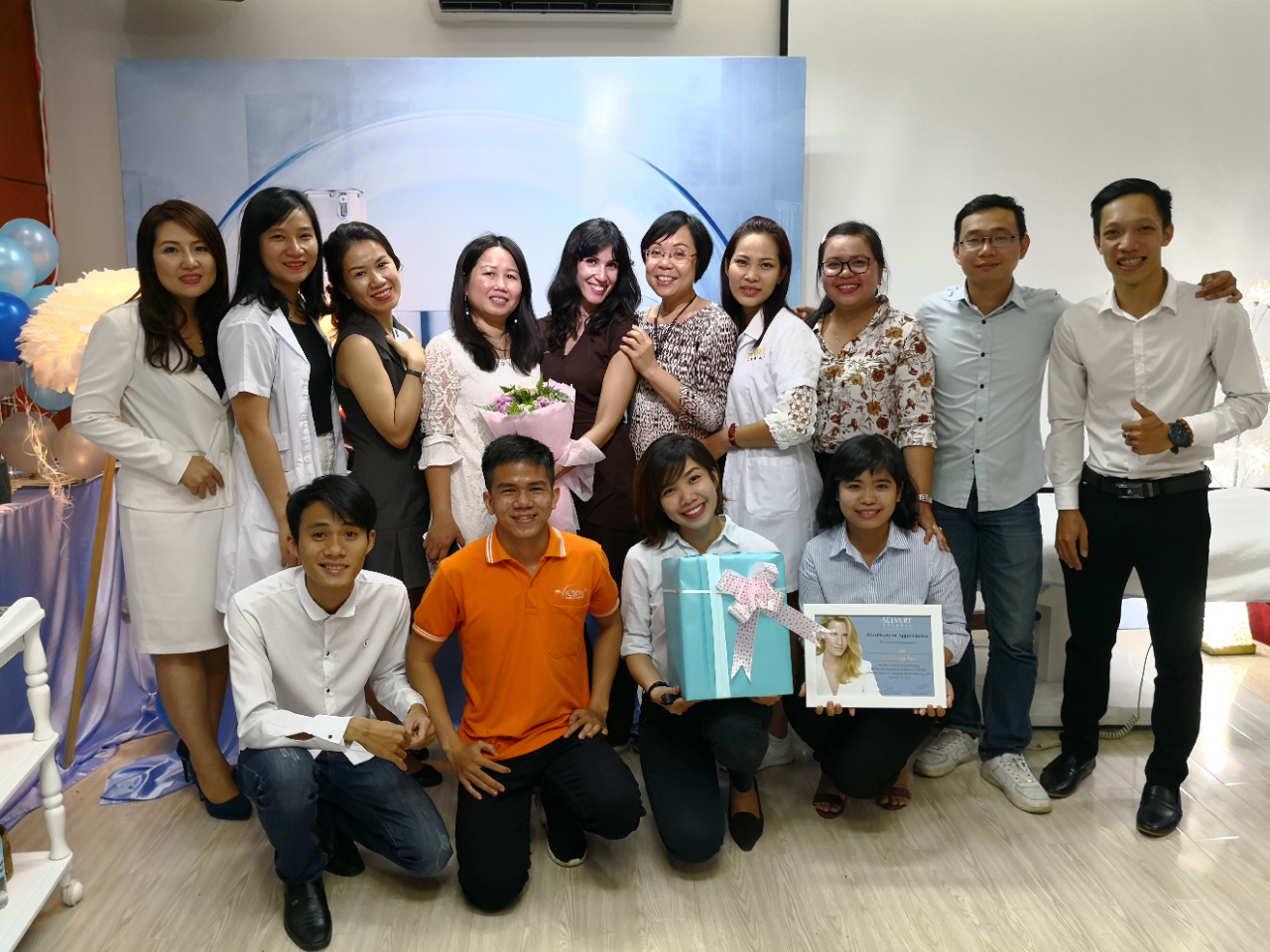 On the other hand, about 100 doctors specialized in aesthetic medicine attended the theoretical and practical workshop where all the products that make up the DermiumLab medical-aesthetic line were explained, as well as their different protocols and application techniques.
Lidia González as trainer and Joanne Phang, Asia Area Manager, were in charge, together with the distributor of such an important Asian country, of making all the presentations a complete success!